Thank you for leaving me your sweet messages!
I love hearing what you would like to see when you come visit my blog. It gives me an idea of what interest is out there.
With that being said...... drum roll please!
The two winners for the framed Spring Art are;
Carolee McCaslin and Karose!
I will be mailing out your framed art once I received your mailing addresses
Back to our regularly scheduled blog post.....
today's card is made with the every popular Jar of Love stamp set.
Don't have one yet? Pick one up today with the framelits and receive a FREE gift!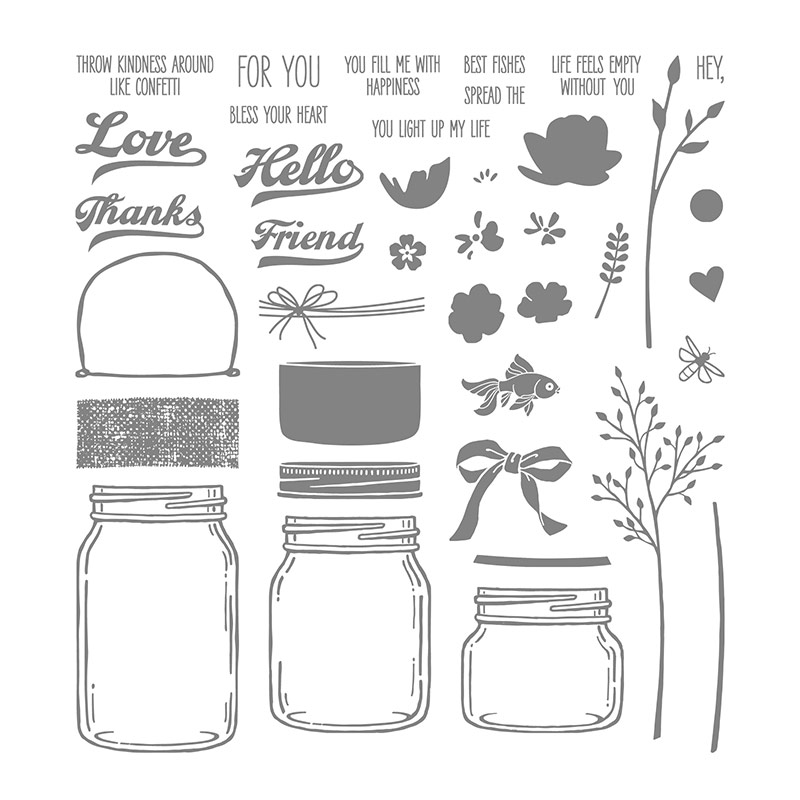 Matching Everyday Jar Framelits
By purchasing both the total is $60.00 which allows you a FREE item from the Sale a Bration catalog HERE